Your Local Brisbane Roofing Contractor
Looking for a reliable and experienced roofing Brisbane contractor?
At Brisbane Roofing Group, we have over 25 years of experience providing quality services, specialising in all kinds of roofing installations and services. Our team of highly skilled professionals offers a wide range of roofing options and maintenance services, ensuring personalised customer service from start to finish.
Plus, we offer affordable rates that will stay within your budget. Choose our team at Brisbane Roofing Group for top-notch, long-lasting results and peace of mind.
Brisbane Roofing Group provides quality roofing services to commercial and residential customers in the Brisbane area. 
Our licensed team specialises in restoration, maintenance, repair, and installation with a commitment to excellence. We guarantee satisfaction at every step and take extra care when assessing individual needs for each project. 
With high-quality products and professional workmanship, we've got you covered from leak detection to full reroofs. Trust our knowledgeable team of roofing specialists for superior results on time and within budget.
Why Trust Us For Your Brisbane Roofing Services
For us, customer satisfaction comes first – no matter how big or small the project may be. As an established business in Brisbane, you can trust us to use only approved materials and comply with industry standards when it comes to safety regulations. With over 10 years' experience in working with both homeowners and businesses across South East Queensland, you can rest assured knowing your roof will be installed by certified roofers who have been extensively trained in meeting Australian building codes and regulations.
Our Most Popular Roofing Brisbane Services
The city of Brisbane is home to some of the most beautiful homes in Australia. It's no surprise that roofing solutions are in high demand here, and luckily, we at Brisbane Roofing Group have got you covered! We provide a wide range of roofing services for residential and commercial roofing clients alike. As leading roofers in the area, our team of qualified professionals ensures quality workmanship with every job they undertake.
Our most popular roofing services in Brisbane includes:
We offer efficient and reliable roof repair services to fix any issues with your roof, such as leaks or damage.
Our team provides high-quality roof replacement services to ensure your home or business is properly protected.
Our metal roofing services offer durability and longevity, providing an excellent alternative to traditional roofing materials.
We offer professional gutter installation and maintenance services to keep your home protected from water damage.
Our re-roofing services provide a cost-effective solution to restore the function and appearance of your roof.
We use advanced techniques to detect and repair any leaks in your roof, ensuring your home or business stays dry and protected.
Our roof maintenance services help prolong the lifespan of your roof and prevent any potential issues from arising.
Quality Guaranteed Workmanship for Roofing in Brisbane
Brisbane Roofing Group is a trusted roofing contractor offering quality guaranteed workmanship in Brisbane. Our team of experienced professionals are certified and trained to provide all your roofing needs, from roof inspection to full-fledged roof replacement services. To ensure that you receive the highest level of service, we only use quality materials for all our projects.
We understand how important it is for homeowners to have peace of mind when having their roofs replaced or repaired. That's why we offer roof inspections as part of our commitment to providing excellent customer service. With this complimentary inspection, our experts can accurately assess the condition of your existing roof and recommend any repair or replacement services you may need. We also specialise in gutter replacement services so that no area goes unchecked during a job.
At Brisbane Roofing Group, we strive to create long-term relationships with clients by ensuring they get the best value for their money on every project. This means guaranteeing quality craftsmanship regardless if you choose us for a simple patch up job or an entire new installation process. Rest assured our years of experience will be put into practice for whatever type of roofing services you need in Brisbane today!
The Trusted Local Brisbane Roofing Contractors You Can Count On
Finding the right roofing contractor for your roof needs can be like searching for a needle in a haystack. With Brisbane Roofing Group, you're sure to find the perfect fit – we are experienced local roof contractors that understand the unique needs of Queenslanders and their roofs. As one of Australia's leading roofing companies, we provide comprehensive services with expertise that is second-to-none.
For quality assurance and total satisfaction guaranteed when it comes to dealing with all kinds of roofing issues, choose Brisbane Roofing Group – trusted local contractors you can count on!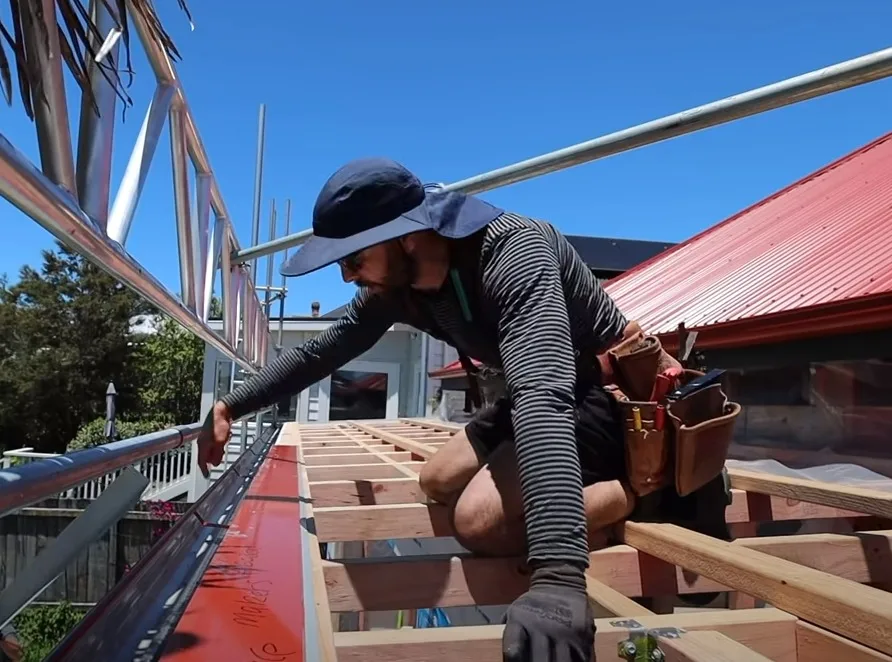 Our Company's Commitment To Ongoing Staff Training And Education To Stay Up-To-Date On The Latest Roofing Technologies And Techniques
At Brisbane Roofing Group, we understand the importance of staying up-to-date with the latest roofing technologies and techniques. Our commitment to ongoing staff training ensures that our team is knowledgeable in all aspects of quality metal roofing within the industry.
This commitment has set us apart from other local roofing contractors as it allows us to provide our customers with an exceptional level of service and build a roofing team that is more like a family. Our experienced technicians are regularly undergoing courses and seminars to ensure they are across the most recent advancements in roofing products and services. We also take great pride in offering exclusive resources such as onsite assessment reports for our clients so they can make more informed decisions about their roofing needs.
In addition, we have established strong relationships with leading suppliers and manufacturers such as Colorbond to deliver only the best materials available. Furthermore, we have access to state-of-the-art equipment which enables us to complete a wide range of projects quickly and efficiently while maintaining superior safety standards throughout every job site. Through these measures, Brisbane Roofing Group continues to be one of Australia's most reliable providers of the highest quality commercial and residential roofs.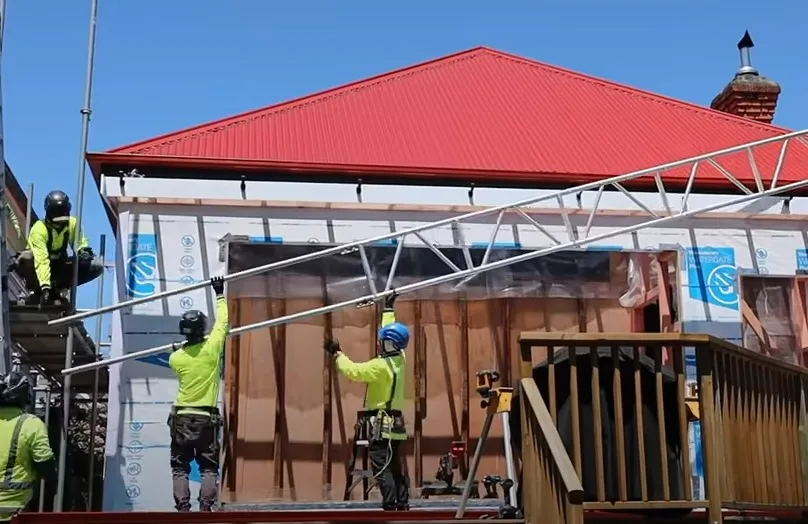 Brisbane Roofing Groups Commitment To Safety On The Job Site
Using Appropriate Safety Equipment And Following Industry Best Practices
Safety is paramount when it comes to roofing services. We at Brisbane Roofing Group understand this and are dedicated to ensuring the safety of our clients, contractors and employees in every aspect of our business. Our commitment to safety on the job site begins before a roof is ever replaced.
We take all necessary precautions to ensure that:
The current roof is evaluated for any potential risks or hazards prior to beginning work
Appropriate safety equipment is used by all personnel involved in the project
Roof replacement products meet or exceed industry standards for quality and durability
Best practices are followed throughout the project from start to finish.
Our staff are trained extensively in safe working procedures and we always provide professional advice regarding how best to restore your roof back into shape while maintaining a high standard of safety. Furthermore, we use only the best materials available so you can be assured that your new roof will not only look great but also last for years.
At Brisbane Roofing Group, we put customer satisfaction first, offering comprehensive services to our customers with an emphasis on following industry best practices for maximum safety on site. So, why not book a consultation today and let us show you why choosing Brisbane Roofing Group means choosing the safest option for you!
Contact Us For A Quote Today for Roofing in Brisbane
At Brisbane Roofing Group, we are a team of experienced roofers committed to providing quality services for residential and commercial clients. Our highly skilled team will be happy to assist those who need assistance with their roofing project in Brisbane or near areas. Here are four reasons why you should contact us today:
Flexible scheduling
We understand that people have busy lifestyles these days so we offer flexible scheduling options to suit your needs.
High-quality materials
All of our staff use only high-quality materials when completing jobs so you know the job has been done correctly and safely.
Competitive pricing
We pride ourselves on offering competitive rates while ensuring excellent customer service at all times.
We strive to build long lasting relationships with our customers by delivering exceptional results every time they come to us for help with their Brisbane roofing requirements. So, contact us today via online form or call us if you would like a free quote or advice regarding your next roofing project!